Marketing Toolkit
Please see below for marketing collateral you may need to promote your involvement in the upcoming Best Practices for Chemicals Conference. If you have any questions on the following information or would like more resources in different sizes or file types, please call Adrienne at 914-509-5354 or email: adrienne.ervay@eventfulconferences.com
Conference Description:
"The chemical industry is drastically evolving through a collision of forces. Business models have accelerated with a shifted focus on the customer, massive consolidations and M&A's changing the leader board, digitization revamping antiquated business processes, and cyber security threats forcing companies to develop contingency plans for the unexpected. Best Practices for Chemicals powers industry leaders to collaborate, share, and learn together as the entire community faces these challenges head on.
Discussing the most innovative solutions and exploring the next business evolutions, this conference presents the latest solutions to the SAP chemicals community. Attendees discover brilliant strategies and innovative technologies to influence and improve their business's bottom line. At Best Practices for Chemicals, you'll walk away with invaluable resources, unparalleled content, and an empowering network of industry and business experts." For more information visit https://chemicals.bestpracticeconferences.com
Social Media:
Twitter: Follow @BP4Chemicals on twitter for the latest updates on the conference. Use the official hashtag #BP4Chem when tweeting about the conference
Linkedin: Join the conversation on our dedicated Best Practices for Chemicals Linkedin group
Banner Ads:

Use the following banner ads on your website or in your email signature to let people know you are partnering withBI + Analytics Conference. To add to your email, please see directions for Outlook, Gmail & Apple Mail
To add to your email signature in Outlook 2010 & 2013: Right click the banner and choose Save Image As, then save it onto your computer. In Outlook, go to File, then Options and click on the Mail tab. Next, under Compose messages find "Create or modify signatures for messages" (third item down) and click on Signatures to bring up your current email signature. Point your curser below your signature and click your mouse. Next, click on the Picture icon, and find where you saved the Best Practices for Chemicals banner, highlight it, then click open. Once the banner is in your signature, highlight it and then click on the Hyperlink icon. When the hyperlink window comes up, copy and paste the Best Practices for Chemicals website URL in the Address field: http://bestpracticeconferences.com/chemicals, and then click OK.
Please link to https://chemicals.bestpracticeconferences.com/pricing/ when using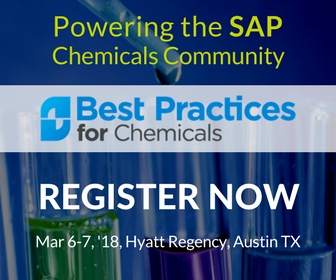 Web/Digital Logos
Download the following logo for digital and web use. Do not scale logo files larger than provided. For any other file-types, sizes or versions of the logo please contact lloyd.healy@eventfulconfences.com
 
Speaker Presentation Template
The Best Practices for Chemicals Conference logo is a trademark of Eventful Conferences
The Best Practices for Chemicals logo is a trademark of Eventful Conferences