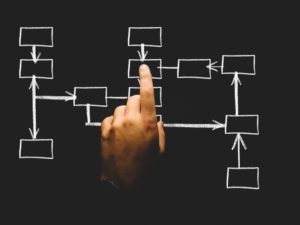 Supply chain planning in SAP is an ongoing process rather than a one-time event. This impetus for continuous improvement is particularly strong in the Chemicals industry and manifests itself via pressure on asset utilization, customer service and working capital and cost management.
Listen to Steve MacCorkle from INVISTA and Tom Chason from SCMO2 discuss lessons learned in implementing and continuing to optimize Supply Chain planning with SAP in a globally integrated chemical supply chain. Topics include:
Mapping planning requirements to SAP APO
How to address supply chain challenges with system supported solutions
How to avoid unnecessary complexity
This is your chance to hear these expert insights to supply chain planning!
Original Air Date:
Title: Ongoing Optimization: How to Improve your Chemical Supply Chain Planning
Date: Thursday, January 25, 2018
Time: 02:00 PM Eastern Standard Time
Duration: 1 hour

Hear more about INVISTA's and SCMO2's journeys optimizing their supply chain planning at the upcoming Best Practices for Chemicals conference where Steve and Tom will present "Continuous Improvement – Leveraging SAP to Improve Planning Capabilities".
---