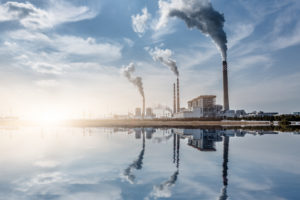 This article was written by our guest author and chemical partner from itelligence.
---
In 2008, chemical manufacturing leaders faced fragmented, erratic demand. Plant upsets and last-minute changes to customer orders wreaked havoc on production schedules and led to slow delivery times. Manufacturers that produced specialty chemicals had to balance the need to deliver customer orders on time without excess inventory levels. At the top of the list were these primary business concerns:
Lack of visibility, flexibility, and control over business processes
Difficulty managing profitable prices and margins
Keeping up with regulatory compliance
Using innovation to gain a competitive edge
Ten years later, although many of these concerns still impact the industry, digital transformation has changed chemical manufacturing leaders' top concerns. Check out our list of top five business pains chemical manufacturing leaders are tackling in 2018!
Mergers/Acquisitions/Divestitures causing churn in the marketplace
Volatile prices for raw materials and energy
Rapid commoditization of products forcing emphasis on new product development
Continual evolution of regulation and compliance requirements (REACH, TSCA, etc.)
Global supply chain disruptions and required optimization of internal/external supply chain networks
For chemical manufacturing leaders fortunate to attend Best Practices for Chemicals 2018 conference, March 6 -7 in Austin, TX, our sponsor itelligence has a session you won't want to miss – Thriving in a 'MAD' World (Mergers, Acquisitions, and Divestitures) – Knowledge Required to Make Sound, Strategic Business Decisions.
Chemical companies are very familiar to the world of mergers, acquisitions, and divestitures, inclusive of the far-reaching impact these developments have on their organization's long-term success.  Companies often times find themselves constantly having to refine interfaces due to externalities, new entrants created from company spin-offs pose new challenges to established organizations, and quick integration to achieve an accelerated ROI are all realities of this 'ever-accelerating' world.  One of the key facets of being able to thrive in such an environment is rooted in having a sound technological platform that is nimble, scalable, and flexible in being able to integrate new companies and spin-off other business units/divisions.  This session will share experiences and discuss approaches on how to prepare, align, and position a chemical company to be transformed into a digitally-run business.
Presented by Dr. Sarves Peri, VP Global Supply Chain, Monument Chemical and Brian Everett, Industry Solution Principal, itelligence, Inc., this session will help attendees understand the following:
An SAP-focused "Best Practices" foundation to enable harmonized business processes across a company grown via acquisition
Alignment to leverage cloud-based technologies through establishment of a digital core
Technology viewed as a 'business enabler' that will involve a continuous and ever-evolving journey
About the Presenters:
Dr Peri leads the overall supply chain and logistics operations, and IT at Monument Chemical. As an experienced executive with progressive career growth in chemicals sector for over 23 years, Dr. Peri brings technical competencies, global perspectives, strategic thinking, organizational development methodologies and continuous improvement mindset.
Dr. Peri joined Monument in 2015 after 20 years of increasing responsibilities in R&D, operations, supply chain and business management at National Starch, a division of Unilever and subsequently ICI, Akzo Nobel and Ingredion. He brings unique global perspectives for operations management through his leadership experiences in North America, EMEA, South America, and APAC.
Dr. Peri holds a doctoral degree in Chemical Engineering from State University of New York, Buffalo, and MBA in Finance and Operations from Stern School of Business, New York University. He is also a certified Lean Six Sigma Black Belt.
As an Industry Solution Principal at itelligence, Brian Everett is responsible for demand generation, sales, and solution development activities in the chemical and life sciences industry.  He has been with itelligence for eighteen years and working in the SAP ecosystem for twenty-two years.  Prior to working as an Industry Solution Principal, Mr. Everett has held the itelligence positions of Director of Mid-Market Solutions, Project Manager, Manager of Industry Solution Development, and Application Management Support Manager.  He is part of the NTT Data Global One team and has applicative industry experience in manufacturing, consumer products, automotive, professional services, and life sciences.
Mr. Everett has a Bachelor of Science degree from Miami University (Ohio) with a concentration in marketing and statistics (1996) and a Master of Business Administration from the University of Cincinnati with a dual specialization in Finance and Management (2005).  Hobbies include running, biking, golf, and playing saxophone in a community band.
Want to learn more?
Here are two things you can do today!
Register now for Best Practices for Chemicals 2018 and stop by booth #16 to meet Dr. Peri and Brian
Check out the recording of the session itelligence presented at Best Practices for Chemicals last year – Dramatically Improve Time-to-Market with Digital Transformation
---