Elevating the SAP Chemicals Ecosystem
Year after year, our attendees rave about the content at our conferences. Using ideas, topics, and pain points identified in our research process, Eventful Conferences is excited to bring the latest content to the SAP chemicals community. Don't miss these high-level topics discussed in detail, only at Best Practices for Chemicals 2018.
Download the research report below to discover the full Hot Topics findings  – the list below is just the tip of the iceberg! Explore what Chemicals professionals say are their biggest pain points, challenges and ideas for improvement. See where you stack up to your industry colleagues and find out how to successfully transform your organization to meet the challenges of the digital age.
A Time Tested Research Process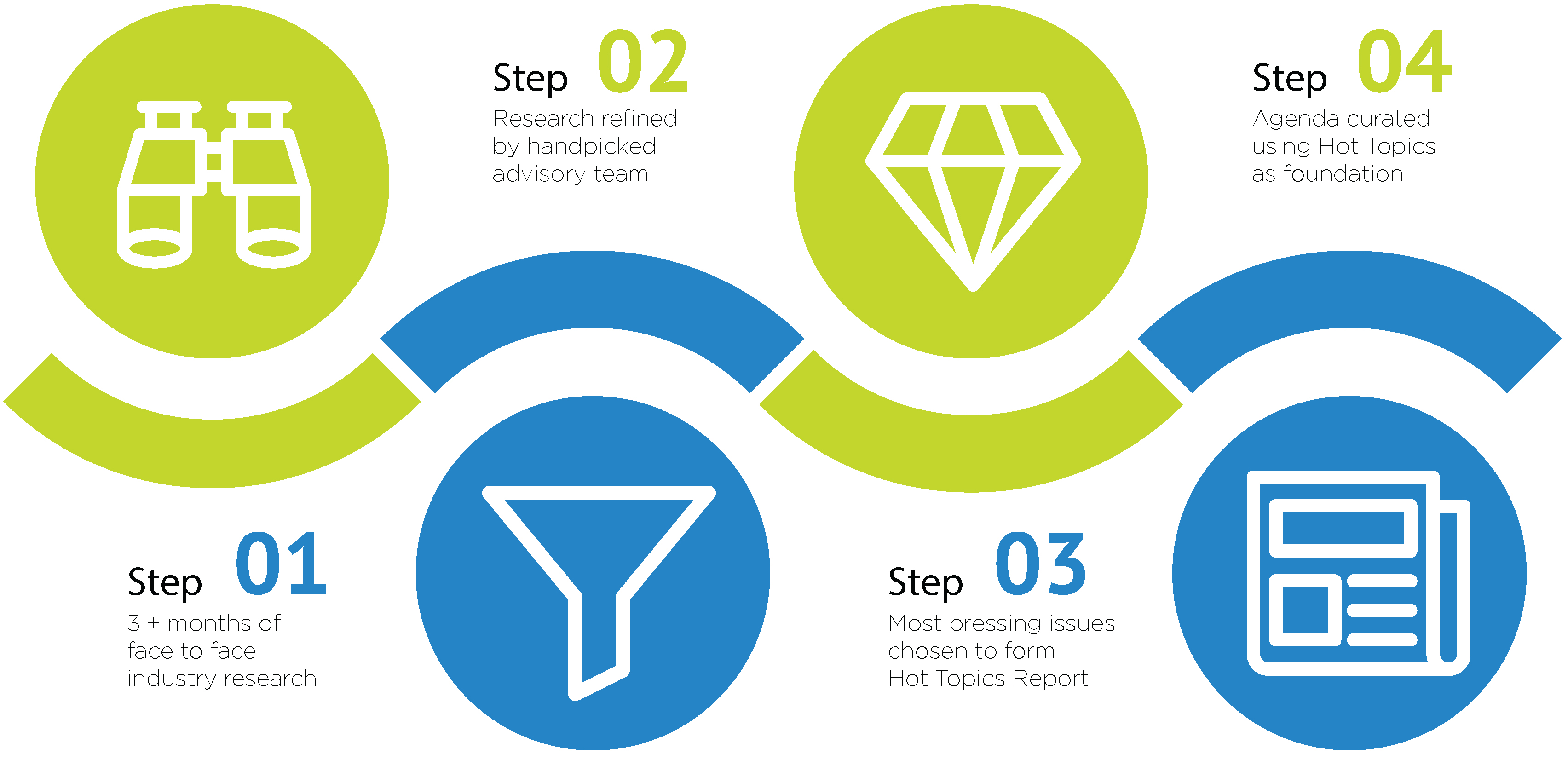 Eventful Conferences has dedicated the past four months to conducting extensive customer-centric research through face-to-face discussions with 100+ individuals comprising over 50 organizations utilizing SAP. Our research sessions consisted of representatives from a wide range of business units with a multitude of disciplines.
We asked chemicals professionals through both round table discussions and one-on-one conversations about the day-to-day challenges they face and their thoughts on the most pertinent issues facing finance departments. Using the intricacies of these round tables, we have assembled a research report containing the pain points identified by you and your peers.
Using our resources, we've invested time, research and coordination into the development of these pain points into practical pieces of useful content for you to discover at Best Practices for Chemicals.
A Platform for Thought Leaders, Users, and Experts to Share Insights & Experience
This community of people is motivated by working through complex challenges as a single team behind one common goal. Everyone attending has questions they want answered and valuable takeaways to share with others.  We've intentionally built in plenty of time for you to network so you can expect to learn new things and share experiences.
Some Key Attendees:

American Styrenics
Huntsman Corporation
LyondellBasell
Nexeo
The Lubrizol Corporation
Eastman Chemical Company

Popular Job Titles in Attendance:

Supply Chain Manager
SAP Solution Architect
Manager Global IT
Director Manufacturing
Director Information Systems
Senior Business Process Analyst
The 2017 Numbers Speak for Themselves
Over 1/3
of Attendees were Decision Makers
4.41/5
Customer Satisfaction Rating
280+
SAP Super Users & Attendees
40+
World Class Speakers
74+
Chemical Industry Organizations
50+ Interviews
for Research Report